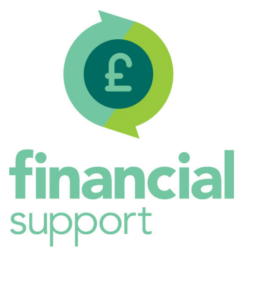 Out of Vetlife's three services, Financial Support is perhaps the least well-known. So what is Vetlife Financial Support, and who is eligible?
In honour of World Mental Health Day today (10th October), Financial Support Casework Officer Kemi Animashaun explains all you need to know.
What is Financial Support?
There are times in many of our lives where we face financial difficulties. This may be because of a
physical or mental health problem which leaves you unable to work. Vetlife can look at your circumstances in order to understand your financial situation better, and support you to plan a way forward together.
We provide immediate emergency grants as well as regular monthly grants. If you feel you need help, it is always worth applying. Even if you don't qualify for financial assistance, Vetlife may be able to signpost you to alternative sources of help or fund professional benefits and debt advice for you.
Who is eligible?
Vetlife is able to offer Financial Support to Veterinary Surgeons and their dependants that are resident in the UK.
How do I apply?
Visit our website to download the Financial Support application form. You can also contact us on 0207 908 6374 or via e-mail at [email protected] to request an application form to be sent to your home address, or if you need help to fill out the form.
What are Area Reps and how do they support Beneficiaries?
Area Reps are the essential link between Vetlife and those we support (referred to as our Beneficiaries). The role of Area Reps is to meet with new and existing Beneficiaries to ensure our support is tailored to their needs.
Area Reps can come from any veterinary background and our volunteers include, vets, nurses, practice mangers and other practice staff. We encourage vet students to finish their training before applying. In depth knowledge of the veterinary profession is a requirement for our volunteers.
How do I become an Area Rep?
Visit our website to complete the Vetlife Financial Support Area Representative Form.
You can also send an e-mail to [email protected] for more information about the role and we can send you an application form. After completing the form, you will be invited for a telephone interview. The final stage of selection is the training day which is held twice a year – in London or Edinburgh.
We are recruiting Area Reps across the UK, particularly in the following areas; North East England, North West England, East England, West Midlands, Scotland, South East & London.