Geoff Little (President)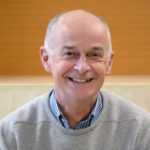 I am proud to be a member of a profession that has given me a great deal and I very much value the opportunity to be in a position, with the rest of Vetlife, to give back to those colleagues who find themselves in challenging situations.
Although no longer in practice, my roles as Communications Training Associate with the VDS and Veterinary Business Advisor with Anval bring me in regular contact with practices and their personnel.  My role within the VDS brings me into contact with undergraduates and graduates who experience challenging situations. I am also a SPVS Educational Trustee.  In the past I served as a Director of Centaur Services for 20 years and so have a good understanding of corporate governance.  I am also a former President of SPVS.
I had the privilege of serving as acting Honorary Treasurer for Vetlife for a couple of years before accepting the Board's invitation to become President in July 2016.
Graham Dick (Honorary Treasurer)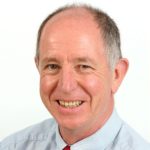 A Bristol graduate, I spent 15 years in mixed veterinary practice, first in Somerset then as a partner in Norfolk. A change of track took me into the world of animal therapeutics both in the UK and overseas culminating in my eventual position as Head of the Animal Health Division of Bayer for the UK and Ireland from which I finally retired in 2013. During my time in the UK I served for 10 years on the Board of the National Office of Animal Health (NOAH) for which I have the privilege to have been elected to serve as Chairman for a period of three years and to have been made an honorary life member for services to the animal health industry. Additional to my roles with Vetlife, I provide consultancy services to international veterinary business, am a Non-executive Director of an international  veterinary services business, and am also engaged with the veterinary charities RCVS Knowledge and WikiVet.
My wife remains an active clinical veterinarian, and my interaction with the evolution of a variety of practice models has provided a depth of understanding of many of the personal pressures and business drivers faced by today's veterinary surgeons. I also believe my international business and Trade Association background has provided me with the necessary experience in individual relationships, communication and veterinary business management to enable me to be a strong and active contributor to such a worthy organisation as Vetlife.
Richard Killen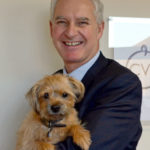 I have had extensive experience of the issues that Vetlife deals with, having built up a vet practice consisting of a large referral centre, veterinary hospital and 12 branches employing 250 people.
During this time as one of 2 directors of this group I witnessed employees having to deal with a range of issues and saw first hand that the support provided by Vetlife within the practices was superb.
I was also involved in the setting up of the SPVS Wellbeing awards and have been actively involved in promoting this award and highlighting the importance of wellbeing in practice.
I am passionate about providing support and help for the veterinary profession with health and financial difficulties.
Bill Mavir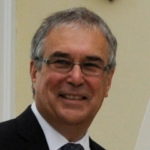 I graduated as a veterinary surgeon in 1973, and following a few years abroad, worked in mixed rural practice (Millcroft Veterinary Group, Cockermouth, Cumbria) for most of my career (1979-2010). Additionally I was involved with the Veterinary Defence Society (VDS) from 1995 – as Chairman of the Technical Services Committee (1997-2000), as Executive Chairman of the Board of Directors (2000-2010) and as Chairman of Executive (2010-15). I retired from VDS on 31 July 2015 having completed 20 years' service.
I strongly believe that the veterinary profession should look after colleagues who find themselves in difficulty, whether this be as a result of civil litigation, allegations of professional misconduct or through ill health or other misfortune. Both VDS and Vetlife play extremely important complementary roles in this respect.
Ewan McNeill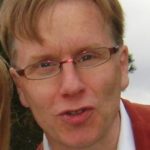 I qualified from Glasgow in 1984 and worked in a truly mixed practice for five years (during which time I obtained my Certificate in Veterinary Radiography) before moving to Nottingham to concentrate on small animal matters; I bought the practice in 1996 and have developed it since then, and although I still spend the majority of my working time as a front line small animal practitioner, I am fortunate enough to enjoy several other part-time jobs. These include editing an international clinical journal (Veterinary Focus), and serving as a consultant for Anval, the company that specialises in offering business advice to veterinary practices; I also do some work for the University of Nottingham and I served as a non-executive director for BVA for three years.
I became a member of Vetlife many years ago (1996) when I was asked to serve as the area representative for the East Midlands – a post I still hold – and I have long-term first-hand experience of the charity and how it functions. I have also served on the financial sub-committee in the past, and understand how the fund manages its investments and prioritises its decisions, which ensures it can deliver assistance where it is needed most whilst still managing to balance the books and satisfy the conditions laid down by the Charities Commission. The last twenty years has opened my eyes to the often desperate plight of some Vetlife beneficiaries and the absolute need for a charity dedicated to helping individuals within our own profession. The charity does unique and invaluable work to support members and dependants of the profession who, for whatever reason, need assistance.
Katie Moore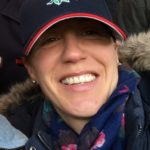 I have been involved in the veterinary profession for over 21 years, firstly as a veterinary nurse and latterly as a veterinary surgeon, qualifying from Bristol University in 2008.
I know from first-hand experience that working in practice is challenging and stressful at times. Very often these stresses are not left behind in the surgery and can affect both home and social environments.
I have worked in a wide range of professional environments covering private and co-operatively owned practices, both in the UK and overseas, as well as the pharmaceutical industry. Currently, I work for the Veterinary Defence Society as a Claims Adviser providing advice and assisting colleagues dealing with complaints.
My past experience and current work has given me a very good understanding of the issues that many in the profession face on a daily basis and how these can have a negative impact on the health and welfare of those in practice and the people around them. Nearly everyone in the profession will experience difficulties at one time or other and it is vitally important to provide support to those in need. Without such support this predominantly caring profession can be a lonely arena in which to work.
Patricia Colville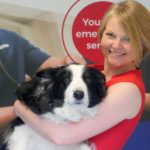 My veterinary experience began in first opinion practice where I started out after qualifying from Glasgow University Veterinary school 1993. Following this I moved to the charity/third sector where I worked for PDSA for 14 years and now my role covers the referral and out of hours' environment working with Vets Now where I am currently Business Development Director, having previously been the manager of their Glasgow 24/7 Emergency and Specialty Hospital.
I have been involved with BSAVA as a volunteer for 14 years culminating in having the honour of becoming BSAVA President 2015-16.
I am passionate about the profession I represent; the hard work of individuals and the all consuming passion that many demonstrate. It is this which often leads to the emotional distress which can be all too evident within ourselves and colleagues. I feel it's important to highlight the stress and anxiety which exists in the profession and so I become involved with Vetlife and value the support and information it offers.
Adrian Pratt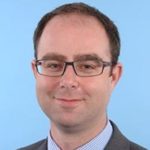 I graduated from Bristol Vet School in 1995 and started my professional life in small animal practice. After six years in clinical practice I had failed to find the job of my dreams so, disengaged and disenchanted, I was looking for a way out and I can honestly say an industry job saved my veterinary career in 2001.
Since starting in the profession, my experience in vet clinic, working with universities, independent and corporate vet customers, and 14 years working in a global multinational corporation has equipped me with a wide knowledge of the veterinary profession and the different working environments in which vets find themselves. It has also left me with a large network of colleagues and a broad commercial skillset. The experience, commercial and financial skills will be a significant benefit to Vetlife.
The way my career has been shaped means I have a lot to contribute to the work of Vetlife and the wider vet community and it is a privilege to do so. I hope to make a contribution in helping my professional colleagues find fulfillment in their life and work.
Danny Chambers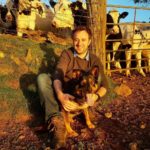 I grew up on a sheep and beef farm and graduated from University of Liverpool in 2008 with an intercalated MSc in Veterinary Infectious Disease Control.
I have spent my career in mixed, equine and small animal practices all over the UK and New Zealand and I have been a project manager for an oil company in Iraq.
I am currently working part time at Langford Vets, University of Bristol as a business relationship and communications manager and I spend the rest of my time locuming.
I particularly enjoy volunteering with One health projects involving rabies eradication, working horses and livestock in India, Morocco and The Gambia.
I am an elected members of the RCVS Council and a member of the BVA Policy Committee. I founded the Veterinary Voices UK Facebook page which provides a forum for vets to support each other and discuss issues in a safe and friendly environment.
I firmly believe that good communication skills are key to a less stressful and more fulfilling career. Students and graduated vets need to be fully aware of this and not view communication with clients as a side issue to their medical knowledge.
Paul Horwood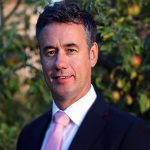 I graduated from RVC in 2000, and following an Internship and Residency, I joined a farm animal practice and stayed and helped grow the business as Owner, Partner and finally Director until December 2017.
For many years I was also an Officer in the Army Reserves and deployed to Afghanistan where I commanded infantry soldiers under intense physical and psychological pressure.
I now run a successful leadership training company and spend a lot of my time talking to professionals about leadership, resilience and motivation, based on my experiences in the veterinary field, running a large veterinary practice, and my time in the military.
As my career has progressed, I have become more aware of the issues surrounding mental health and well-being, and the support and advice that is available to vets. I got involved with Vetlife because I value the support that it is able to give and the unique way it helps the profession.