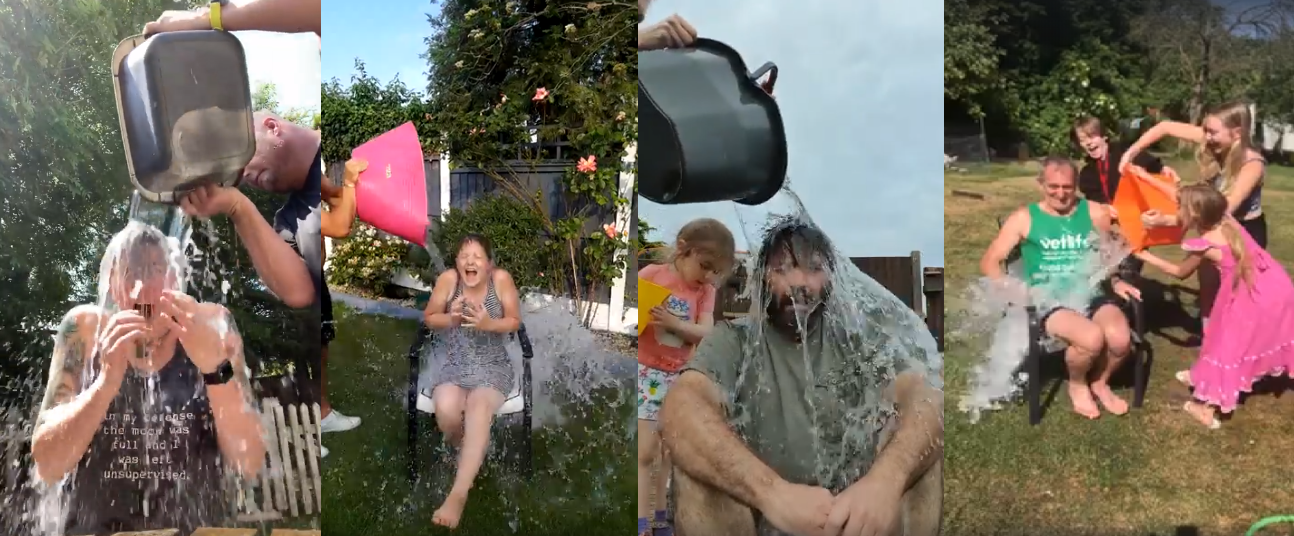 As part of mental health awareness week in May, Medivet launched a group-wide ice bucket challenge to increase awareness of mental health, and raise funds for Vetlife. The ice bucket challenge involves the fundraiser having a bucket of ice water poured over their head – not one for the faint-hearted!
Giving back to Vetlife
Chantelle Roberts, Medivet Central Operations Manager, said the fundraiser was "in appreciation of the amazing work Vetlife does for our profession. We know the past few months have been particularly busy, especially during the challenging times we have faced, and we wanted to show our support for all that Vetlife do to help our industry colleagues."
Over 100 brave participants raised an incredible £7000. Joanne Driver, Vetlife Operations Manager said "We are particularly grateful for this incredible donation from Medivet as we rely heavily on fundraising and donations and these have been heavily impacted due to the Covid-19 pandemic. This, coupled with an increase in demand for our services, has been challenging but we remain committed to continuing to provide support for all in the veterinary community."
Since the COVID-19 outbreak began, the Vetlife Helpline has experienced an increase in calls and emails from those in the community looking for support.
If you would like to support Vetlife, there are a number of ways to help:
Donate
One off or regular donations can be made online here.
Fundraise
Why not plan your own Vetlife fundraiser? If the ice-bucket challenge is not for you, there are lots of other ways to get involved, such as exercise challenges, donating your commute cost, or a virtual quiz. If you are planning a fundraiser, get in touch with Vetlife at [email protected].
Become a Vetlife Member
Vetlife members are an essential link with the veterinary community, helping to make sure that everyone knows about the support services that Vetlife offer. You must be a veterinary surgeon or nurse to become a Vetlife member. Complete the membership form here.
To contact Vetlife Helpline, call 0303 040 2551, or email via the Vetlife website