October is the Veterinary Month of Movement. In this blog, event founder and vet Helen Wilkie explains how to get involved with your team.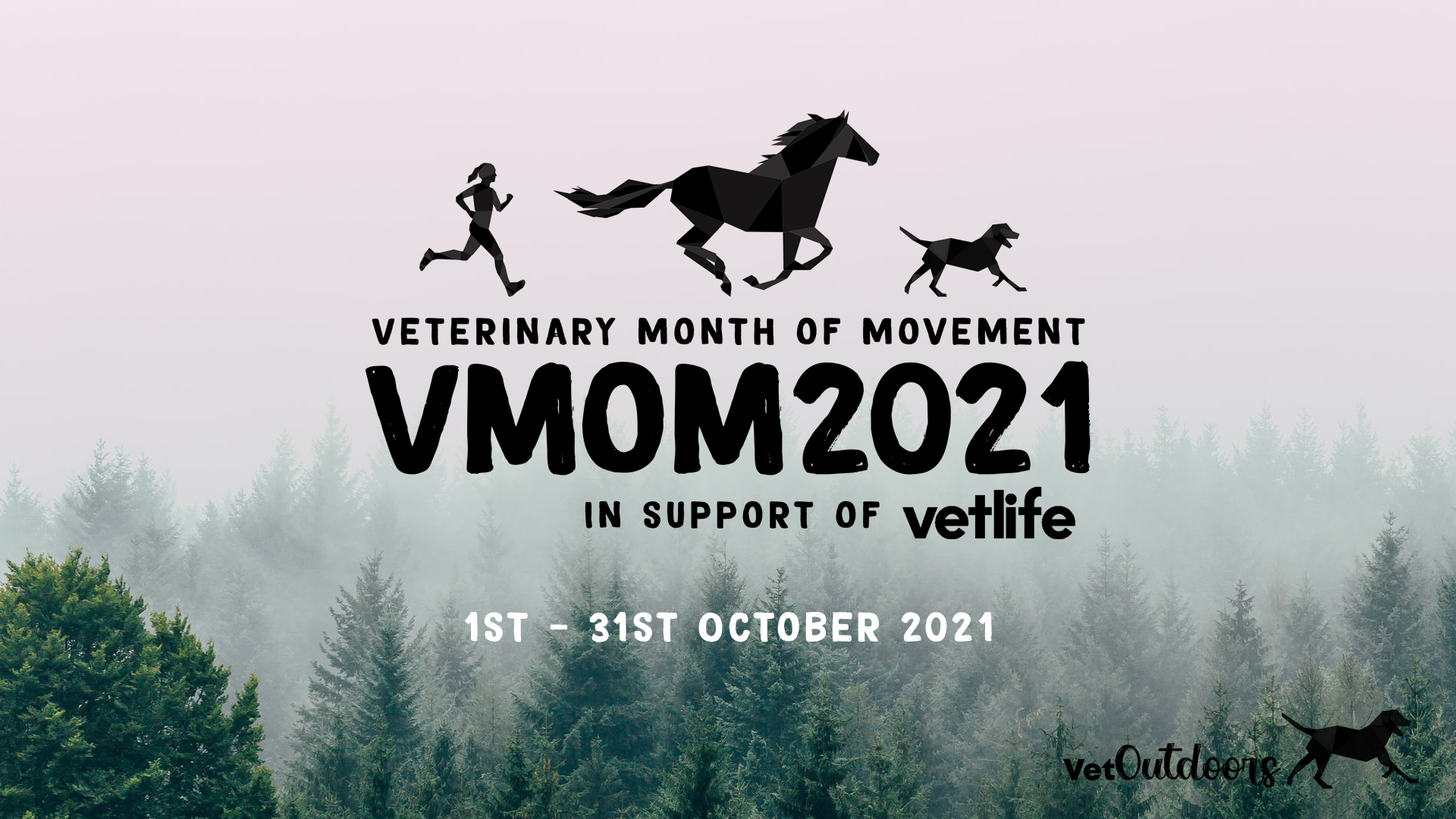 The Veterinary Month of Movement (VMOM) is back! In October 2020, teams from practices from across the UK set themselves exercise challenges and supported each other to be more active during the month for their own mental wellbeing and to fundraise for Vetlife.
The event is back for its second year. Joining in is simple;
Take part by yourself or create a team with your friends or colleagues.
Set yourself a challenge to be more active for your headspace throughout October.
Raise funds for Vetlife.
Exercise has been shown to boost self-esteem, reduce stress, improve problem solving abilities and increase concentration and creativity. We have all experienced the rush of endorphins and the good feeling that time spent exercising gives us. Yet, it tends to be the first thing we put on the back burner when life gets busy. The Veterinary Month of Movement is the perfect opportunity to challenge ourselves and our friends to get out our trainers and make time for exercise again.
Last year participants took part by walking, running, cycling, horse-riding, paddle-boarding, rock climbing, yoga, HIIT workouts and even aerial arts! Teams set themselves challenges to complete a step or distance target, to exercise every day or try new activities.  The key is to get creative with your goals and find something that works for you and your team. With the right goal, everyone can take part through the activities they enjoy the most.
T-shirts and running vests can be ordered through the Vetlife shop. Be sure to tag @VetifeVBF and @VetOutdoors in any pictures on social media!  If you have any questions about fundraising for Vetlife, get in touch with [email protected].