For the past two years, we've teamed up with NSV Veterinary Recruitment to give budding young artists the chance to design our Christmas cards. Their creative cards were sold on our website, raising much-needed funds for Vetlife. You can view and purchase their designs here and here.
This year, by popular demand, we're letting the grown-ups join in.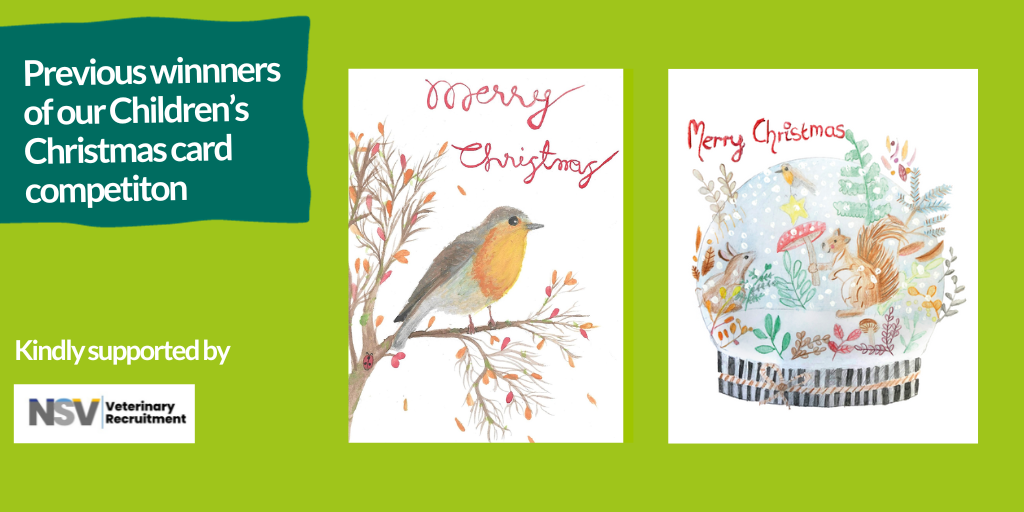 What's in it for you? If you win, your photo will grace Vetlife's next Christmas card. You'll feel a warm festive glow knowing you've contributed to the veterinary community's wellbeing. Plus, you'll receive a generous £100 Amazon voucher from NSV Veterinary Recruitment.
To enter, we're seeking photos that capture the theme: " Winter Wonderland." Your image can be from any time, old or new.
Don't forget the deadline: October 24th. (We understand that not everyone will see snow by then, but a few lucky Scots might!)
The winning card will be available for purchase in November. Whether you participate or not, stay tuned for updates!
Entry Requirements:
Photos must be original and your own. Feel free to have them on your social media accounts.
Please submit the original photo, not a copy from social media, to ensure high quality. The file size for each image should range from 1MB to 5MB. We may request higher resolution versions from the winners at a later date.
If your photos feature animals, they must adhere to BVA Guidelines.
Judging and Notification:
The Vetlife President will assess the entries.
The winner will be notified via email.
In the event that a winner cannot be contacted or is unavailable, Vetlife reserves the right to select another winner from eligible entries.
Property Rights:
By entering the competition, you grant Vetlife a worldwide, non-exclusive, royalty-free license to reproduce, publish, and share your photo(s) with the public. This may include internal or external publications, webpages, emails, membership materials, social media channels, etc. Where feasible, we will credit the photo to you.
How to Enter:
Please email your competition entries to [email protected] with the subject line: "Vetlife Christmas Card Competition Entry."
Join us in spreading joy and supporting the veterinary community through photography!