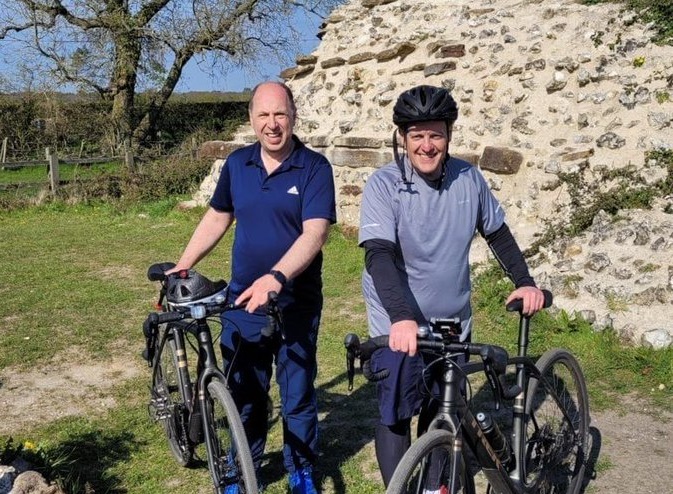 Directors Craig Griffiths and Lawrance Bresslaw of NSV The Vet Recruiter are encouraging the veterinary community to take on a virtual London to Brighton cycle ride to fundraise for Vetlife.
The iconic London to Brighton cycle ride spans 55 miles, and Craig and Lawrance are looking to assemble a team to join in virtually – from wherever they are based.
The event will take place on 19th September 2021, so there's still time to get training – all abilities are welcome to get involved.
"We urge you to get involved by doing your own virtual bike ride and help raise money for Vetlife."
Our mission is not only to raise funds for the organisation but to improve awareness of Vetlife and the services they have to offer. Craig commented on the increase in the amount of people struggling in the veterinary industry since the start of the COVID-19 pandemic and reported that when they approached Vetlife with their fundraising idea the organisation explained how calls had increased significantly since the start of COVID-19, but their funding had decreased.
It is important that organisations such as Vetlife are able to continue the work they do without the worry or need to cut services. The increase in calls to the 24hr Vetlife Helpline is testament to how much the veterinary community rely on the services that Vetlife offer and this can only continue through funding by charitable donations
You can donate to Craig and Lawrance's cause by going to their Just Giving page at https://www.justgiving.com/fundraising/thevetrecruiter
Or you can email Lawrance and Craig to get involved on [email protected]