Virgin Sport Westminster 10k 9 July 2017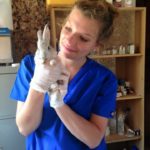 Please sponsor Henrietta here.
I'm raising funds for Vetlife because 1 bad day can be all it takes to need their help.
Swim Serpentine 16 September 2017
Kathryn Willis, Sheryl Calway and James Mullarkey have jumped in at the deep end and agreed to do the one mile Swim Serpentine event for Vetlife!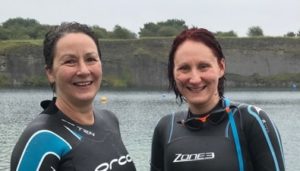 Please sponsor Kathryn and Sheryl here
Kathryn – "Swim Serpentine – one mile in open water swimming with a host of other swimmers will be quite a different challenge to swimming 64 lengths in a 25m pool! I'm swimming for Vetlife which provides essential help and resources for people within the veterinary community – a very worthy cause. Now for the training!"
Sheryl – "I'm swimming the Serpentine for Vetlife. The importance of providing support to people struggling with any mental health, emotional or financial issue can't be emphasised enough. Despite there being a huge demand, both within our profession and in wider society, there seems to generally be a shortage of resources.
Vetlife does such a great job and if I can survive the training and complete this personal challenge, I hope I may be able to raise some more funds for them!"
Royal Parks Half Marathon 8 October 2017
Alistair Wilson has gone out to buy a new pair of trainers after not running for 10 years.  If you would like to do this marathon with him, we still have one place left.  Email info@vetlife.org.uk.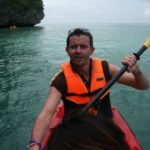 Please sponsor Alistair here.
"I haven't done any running for about 10 years, other than for last orders, so this challenge illustrates the distinction between madness and mental illness. Just over 5 years ago my mental health finally 'gave way' after years of trying to keep my head above water. Support from friends, family, colleagues, doctors, RCVS health protocol and Vetlife, plus the unavoidable commitment of personal effort has thankfully led to a sustained recovery. What better way to punctuate that progress than to do something quite outwith my comfort zone?! Something which also supports Vetlife in assisting those who may find themselves in the position I found myself in. I hope that by reaching the finishing line in October, I can send a small message to fellow professionals who find themselves feeling hopeless and physically and/or mentally debilitated by mental illness; if an athletically unremarkable, middle aged, slightly overweight (stay back ladies), sceptic can go from 'hospital to half marathon' in 5 years, there is hope for us all. Now I must go and buy some trainers."
Tour De Vets 2017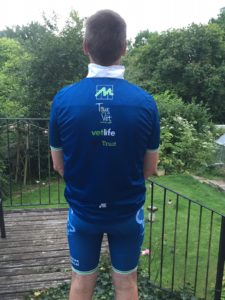 Mike Brampton and Alasdair Hotston-Moore are organising another team of vets to tour remote parts of the UK on bikes delivering CPD again this year.
Virgin London Marathon 23 April 2017
Katie Moore and Rosie Allister ran for Vetlife this year.  Both have served on Vetlife's Board of Directors and have witnessed at close quarters the difficulties that some members of the UK veterinary profession have to face.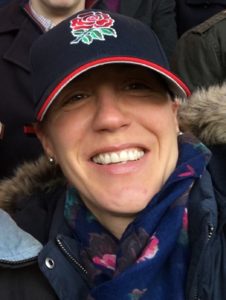 Mother of 3 and claims adviser at the Veterinary Defence Society, Katie Moore. Please sponsor Katie here
The London marathon will be my first (and probably last) marathon.  I am running for Vetlife which provides essential support to anyone in the veterinary community who is struggling with emotional, mental health or financial issues (I am also hoping for a smaller bottom!).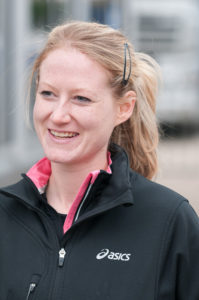 Rosie Allister, Chair of Vetlife Helpline, will be running her 100th marathon. Please sponsor Rosie here
Volunteering for Vetlife Helpline and Samaritans I know it's so important people in crisis have someone they can go to for support.  I have run London a few times, but after last year I'm particularly hoping not to fall over on TV again!
25 Years of the Vetlife Helpline Raffle
Thank you to everyone who supported the 25 years of the Vettife Helpline: