The fundraising efforts of people like you mean we can continue to support people across the UK. 2020 was our busiest year yet with 3,921 Helpline contacts, a 25% increase since 2019.
Whilst it's fantastic that more people are getting the support they need, to accommodate the ever-increasing rise in Helpline contacts, we are becoming more reliant than ever on generous donations from fundraisers like you. By fundraising for Vetlife you can help us continue to be there for anyone in the veterinary community who needs support.
Whether you've decided to run a marathon, bake a cake or shave your head, the easiest way for you to collect sponsorship is to set up your own online fundraising page.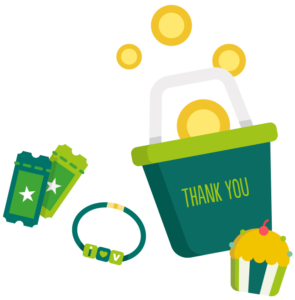 You can do that very easily on the Vetlife Justgiving page so that you don't have to go to the trouble of collecting donations from sponsors after the event. Justgiving will then collect the information needed to ensure that Gift Aid is reclaimed where possible, increasing the value of eligible donations by 25%.
If you prefer to collect cheques and cash from your sponsors yourself, please complete the Vetlife Donation Form.
Download our sponsorship form: Vetlife Sponsorship Form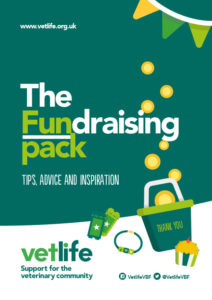 In our new fundraising pack, you'll find tips, advice and lots of inspiration to help you make your fundraiser a success.